The original article is here.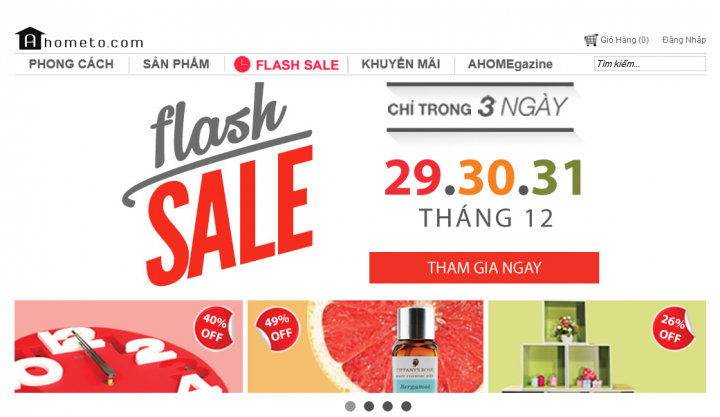 Furniture e-store Ahometo has some funding to boost its business in the new year. The investment comes from a freshly created seed fund named OneCapitalWay (no website currently), and was announced last week. The amount is undisclosed. Both of these organizations may be unknown to you, so let's break it down real quick. 
What is Ahometo?
Ahometo is a Vietnamese e-commerce startup that specializes in things you'd buy to decorate your house. Everything from cool tables to glass bottles to vases. According to founder, Ha Nguyen Son, the company launched in December 2012.
We started thinking about this idea in February of 2012, when we started to notice that some of our friends didn't know where to get home decor items. It's hard to find the items you want throughout the city and those items are always too expensive.
When the e-store first opened up in late 2012, customers were only willing to buy smaller and cheaper goods worth $10 to $15 in the initial stages, the startup tells us. But as the user-base grew, people were more and more willing to trust the site and buy bigger goods like beds. The company now has 11 employees, and since March 2013 it has made VND 800 million ($40,000) in revenue. The seed funding that the team got from OneCapitalWay will be used for marketing and taking care of the growing home decor community. The market valuation and amount of seedfunding has not been disclosed.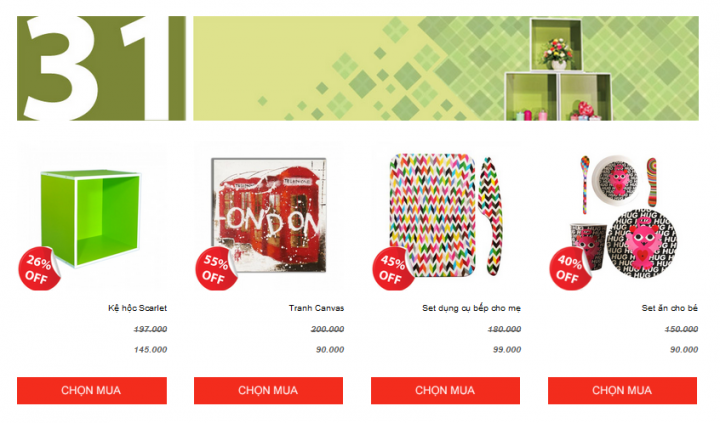 Is OneCapitalWay Vietnam's newest seedfund?
OneCapitalWay is a new seedfund lead by 5Desire and several undisclosed Silicon Valley angel investors. For those not in the know, 5Desire is an incubator based in Hanoi, Vietnam's capital. But for the past year, 5Desire has been quiet, not appearing much in the tech press. According to Pham Le Nguyen, the founder of 5Desire, they're back in action:  
5Desire has been hiding away to build a stronger and unique team to coach, help entrepreneurs and startups to reach their full potential. We believe in the raw talent, the dedication and the entrepreneurial spirit of Vietnamese people. With our partnership with OneCapitalWay in Silicon Valley, we can leverage our network in Vietnam and exposure to technical skills and venture capital in Silicon Valley.
As part of that initiative, not only is OneCapitalWay investing in Ahometo, but also bringing in Joe Lonsdale, founder and CEO of Palantir to Ho Chi Minh city for a kick-off event. The event will be OneCapitalWay's first time to interact with Vietnam's tech community. OneCapitalWay's first investment into Ahometo was mainly based on one thing: the team. According to Pham:
They are doing e-commerce, selling furniture online with the idea of bringing a home with style to everyone via clicks. It is easy and efficient way of shopping: assessing and choosing your furniture online with 24/7 consultancy help and have it delivered to your house for free. We are persuaded by a very young and talented team. They were able to pass our Q&A section (just kidding). They were able to prove their business plan and demonstrate their team's expertise. We are working hard with them with specific steps to reach their milestone.